One Pot Wonder ~ Indian inspired Chicken Rice Pilaf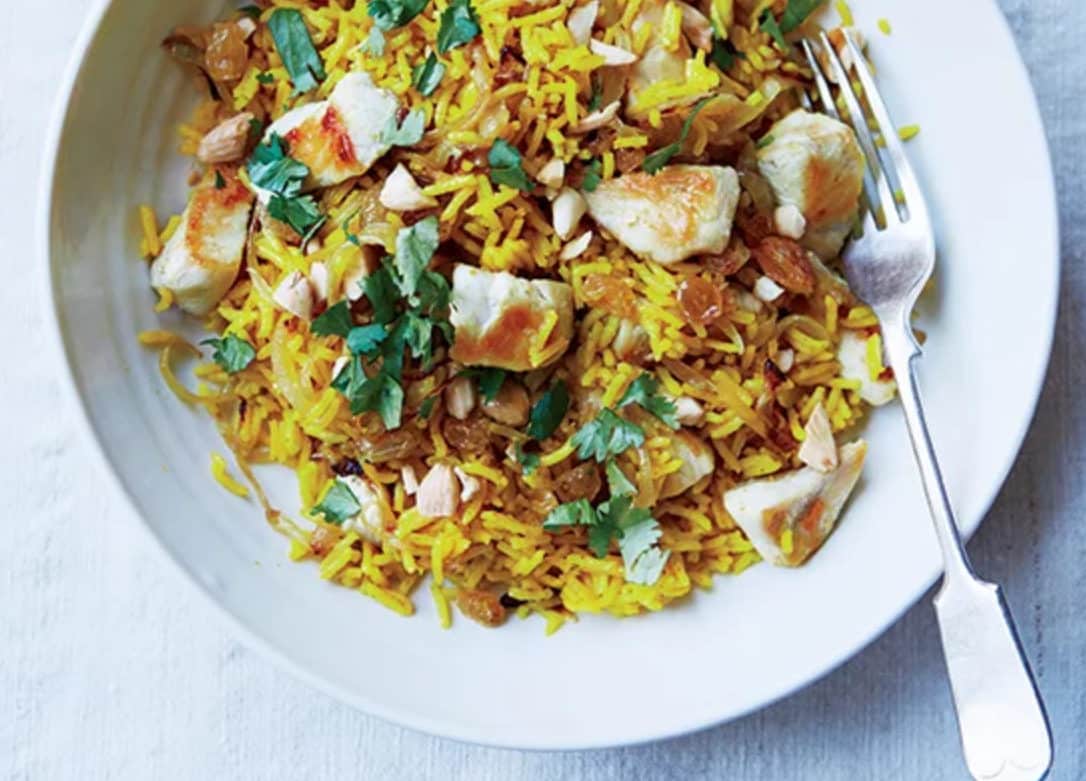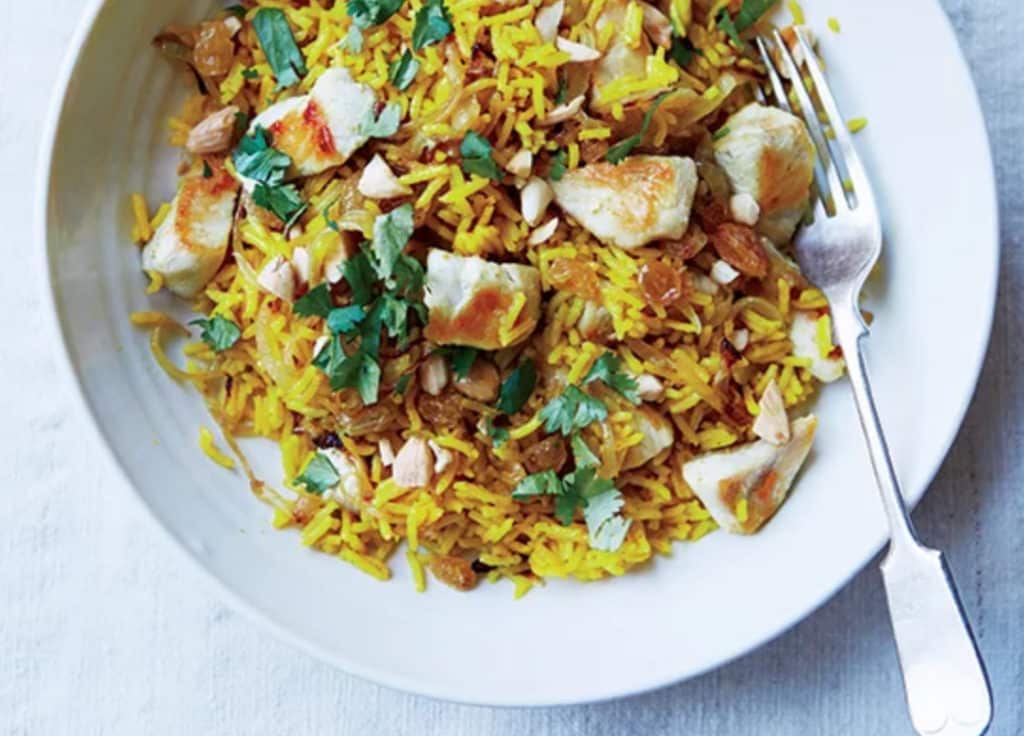 The idea of camping brings to mind hot dogs and smores but dinner at camp can be so much more. We absolutely love chef Asha Gomez's take on an Indian Rice Pilaf that is just seasoned enough to delight the tastebuds while remaining so simple and straightforward that all members of the gang will enjoy. Best of all, this deliciousness is all done up in a single pot making clean-up a breeze. What could be better than time spent in nature enjoying fantastic food with family and friends?
Indian food is one of the world's great cuisines but can be considered highly intimidating, calling for dozens of exotic spices and unique techniques. Not so in this case. Using only a few common spices and ingredients, this dish is elevated beyond a simple chicken and rice standard.
Chicken Rice Pilaf
Ingredients:
1/4 cup ghee (see Note)
1 large onion, halved and thinly sliced
6 cardamom pods, cracked
3 star anise
Salt
6 garlic cloves, minced
1 1/2 teaspoons turmeric powder
1 pound skinless, boneless chicken breasts, cut into 3/4-inch dice
2 1/4 cups chicken stock or low-sodium broth
1 1/2 cups basmati rice
Golden or green raisins
chopped cilantro
chopped toasted almonds, for garnish
Directions:
In a large saucepan, heat the ghee. Add the onion, cardamom, star anise and a big pinch of salt and cook over moderately high heat, stirring, until the onion is softened and browned, 8 to 10 minutes. Add the garlic and turmeric and cook, stirring, until fragrant, 2 minutes. Add the chicken and 
cook over moderate heat for 4 minutes, stirring to coat it with the aromatics.
Add the stock to the pan and bring to a boil over moderately high heat. Stir in the rice and return to a boil, then cover and simmer over low heat until the water is absorbed and the rice is tender about 15 minutes. Remove from the heat and let steam, covered, for 15 minutes.
Fluff the pilaf with a fork and season with salt. Transfer to a bowl, discarding the cardamom and star anise. Garnish with 
raisins, chopped cilantro, and chopped toasted almonds and serve.
Notes
The Indian cooking fat ghee is available at specialty food stores. Alternatively, you can make it by slowly heating butter and skimming off the milk solids on top. (We have created this dish using olive oil in place of ghee and the results were still delicious)
Do your whole family a favor by trying out this great twist on a basic and let us know how you like it!