Let's Get Grilling ~ Chicken Margharita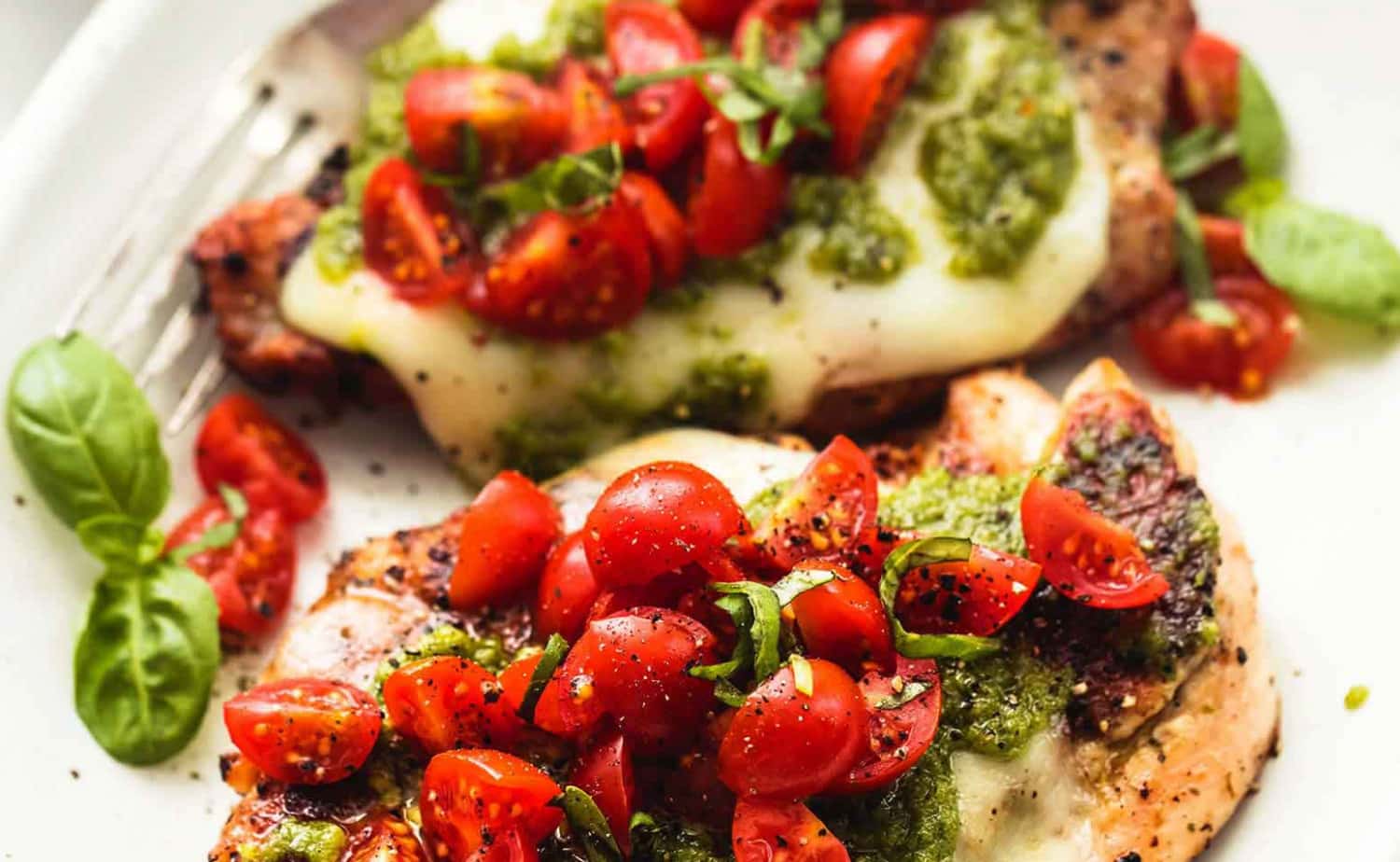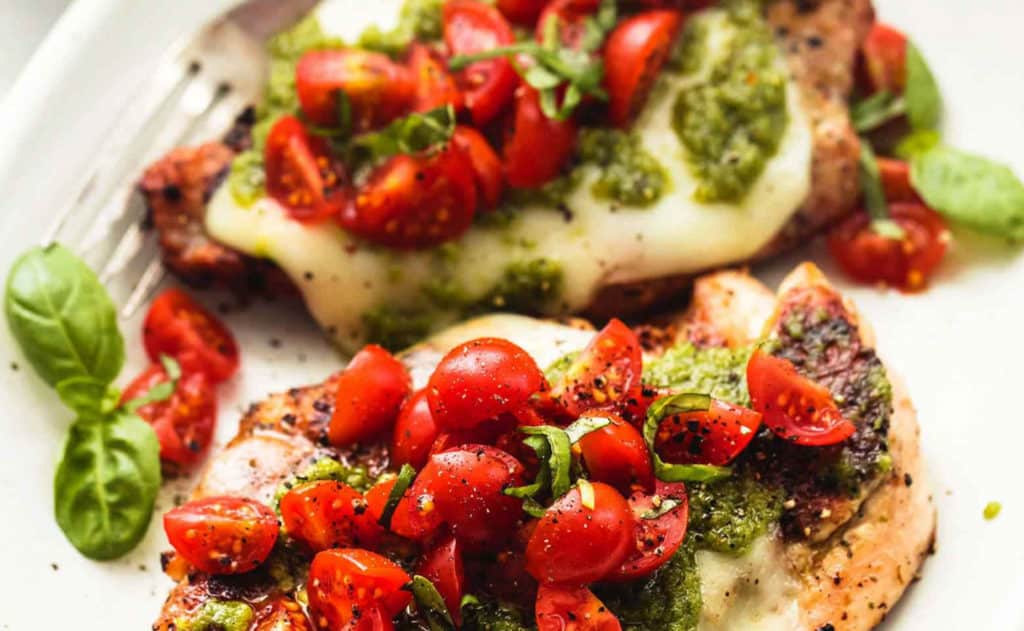 Time spent at camp is all about time spent outside relishing the fresh air and sunshine. Here in the Lost Sierra's the opportunities for adventure are nearly limitless and include fishing in the scenic Lake Basin Recreation Area, floating the Feather River, or hiking the hills. What could be better after such days of fun than to come back to a delicious dinner eaten al fresco?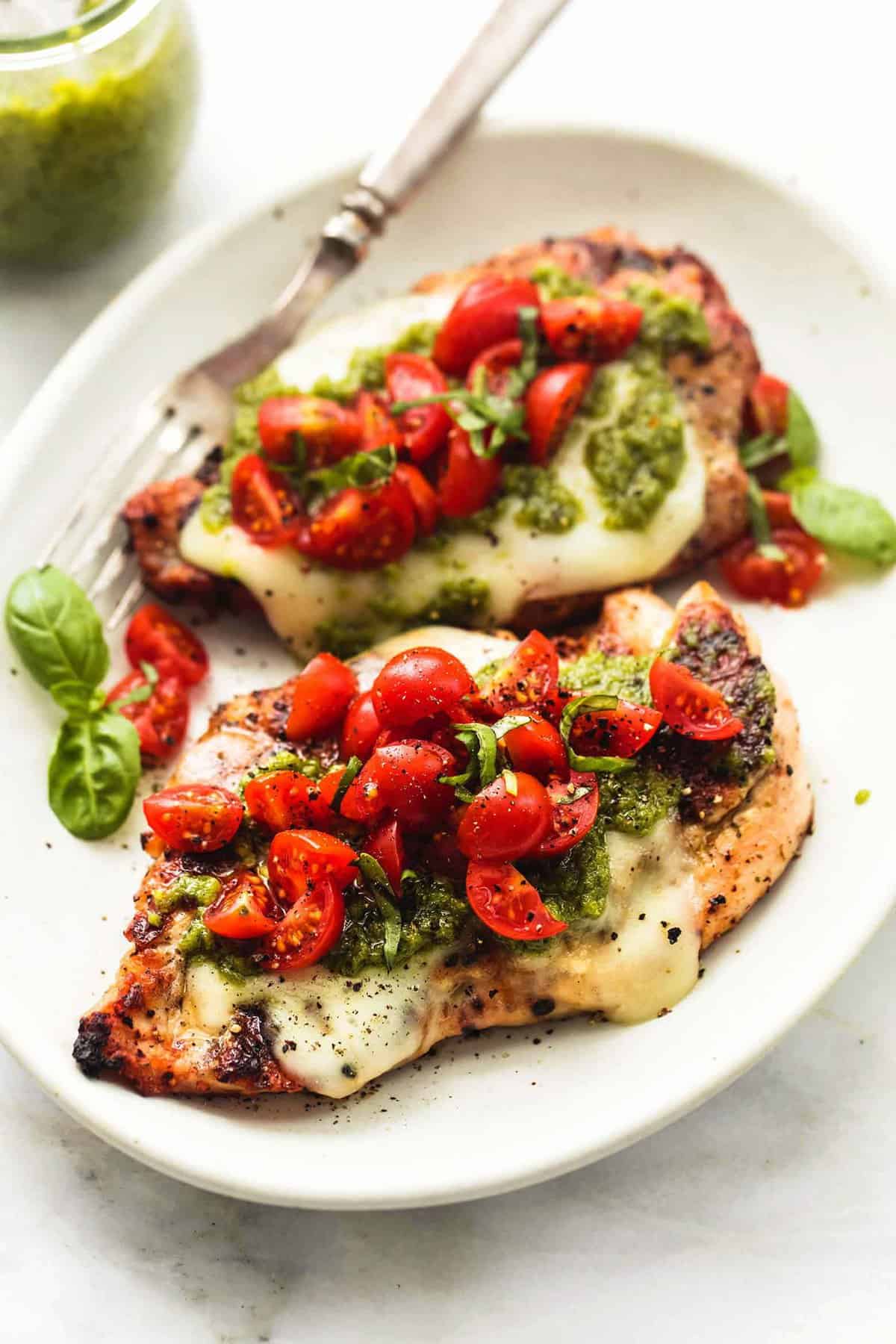 From our friends, at Creme de la Crumb we offer up this spectacularly easy and delicious grilled chicken recipe. The fresh flavors of basil and ripe tomatoes are intoxicating and melted mozzarella is always a hit. If you choose to make the homemade pesto sauce you'll find it well worth the effort, but even purchased sauce adds a punch to this yummy meal. Add in some garlic bread and a salad and dinner is served.
Grilled Chicken Margherita
Ingredients
*4 boneless skinless chicken breasts, pounded to less than 1-inch thickness
*  salt and pepper to taste
* 2 tablespoons olive oil
* 1 teaspoon garlic powder
* 1 teaspoon Italian seasoning (OR 1/2 teaspoon dried oregano + 1/4 teaspoon dried basil + 1/4 teaspoon dried
thyme)
* 4 slices mozzarella cheese
* 1/2 cup basil pesto (try my Easy 5 Minute Pesto Recipe – it's the best!!- See below)
* 1/2 cup cherry tomatoes, halved
* 1 tablespoon fresh lemon juice
* 1/2 cup packed basil leaves, very thinly sliced
* cracked black pepper
Instructions
* In a large bowl combine chicken, salt and pepper, olive oil, garlic powder, and Italian seasoning. Toss to
combine.
*  Grill chicken over medium-high heat for about 6-8 minutes on each side until cooked through. Top each piece
of chicken with a slice of mozzarella cheese and cook another minute or so until melted.
*  Toss tomatoes, lemon juice, and basil together. Top each chicken breast with about 3 tablespoons pesto, a scoop of tomatoes, and some freshly cracked black pepper. Serve immediately.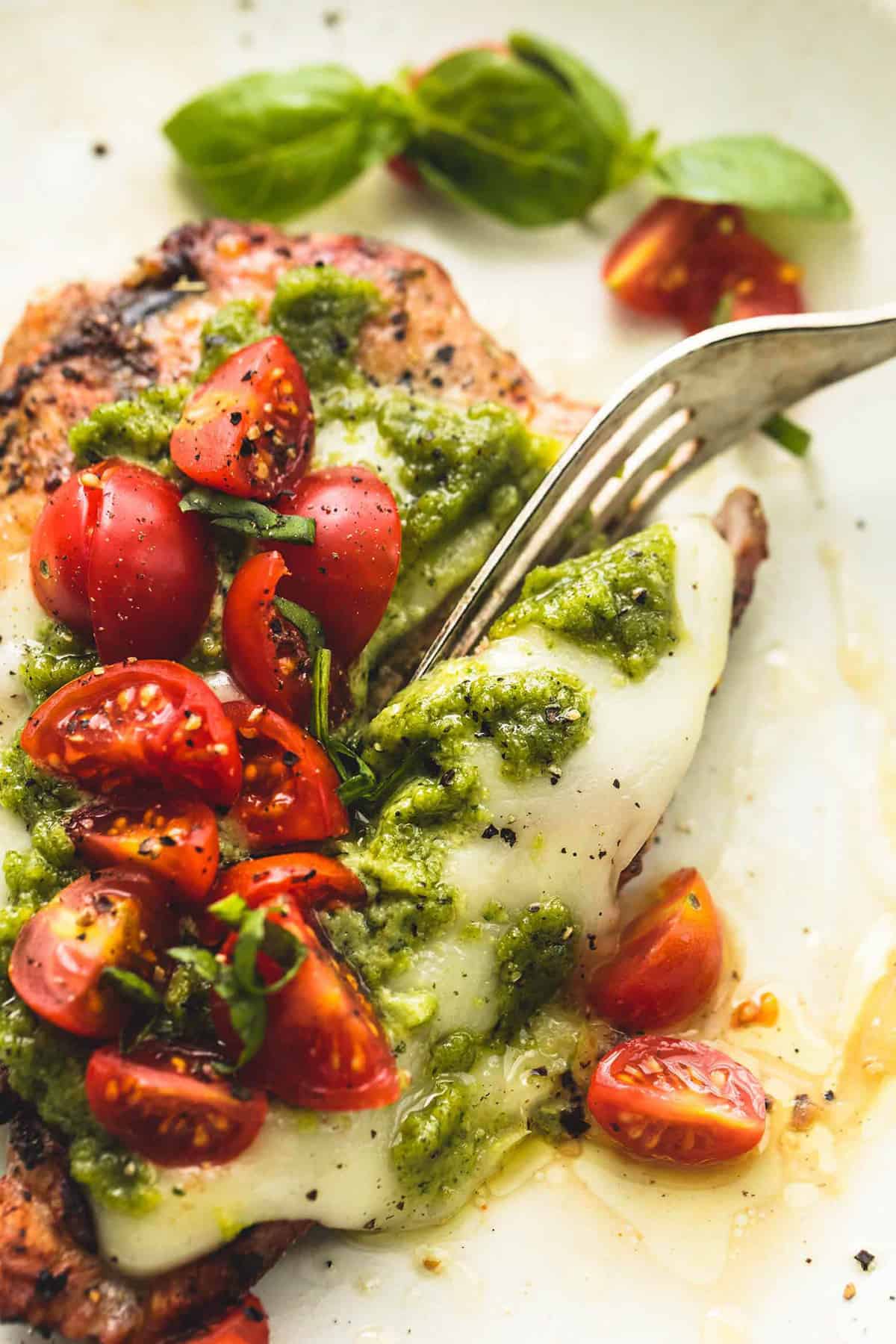 As we said, store-bought pesto will work just fine but whip up this 5minute pesto recipe using a blender or immersion blender to bring this dish to a whole new level.
Easy 5-Minute Pesto 
Ingredients
-1 cup packed basil leaves
-1/4 cup Diamond of California Pine Nuts
-1 tablespoon minced garlic
-1/3 cup extra virgin olive oil
-1/3 cup shredded parmesan cheese
-1/2 teaspoon salt (or to taste)
-1/4 teaspoon black pepper
-1/2 teaspoon fresh lemon juice
Instructions
Add all ingredients to a food processor or blender. Pulse until smooth. Serve immediately or cover and store
chilled
Recipe Notes
Yields about 1 cup of pesto.
If you want to be conservative on the salt, start with 1/4 teaspoon. Taste and add more as desired.
Additional lemon juice can be added for a more "lemony" flavored pesto – so good!
Check out this special dish for yourself next time you want to fire up the grill at camp or at home.