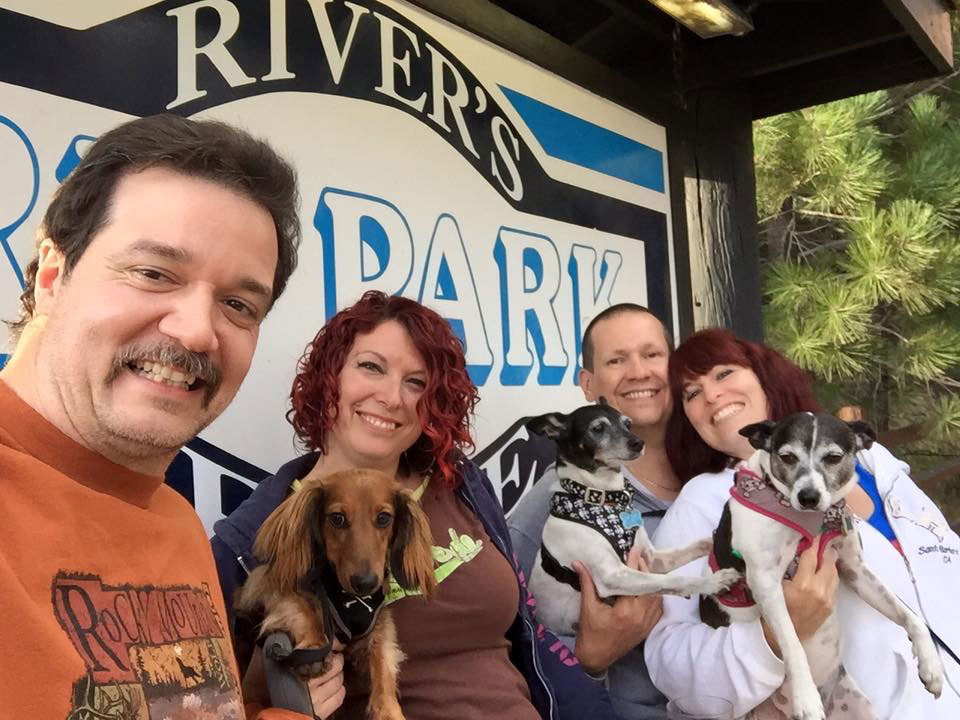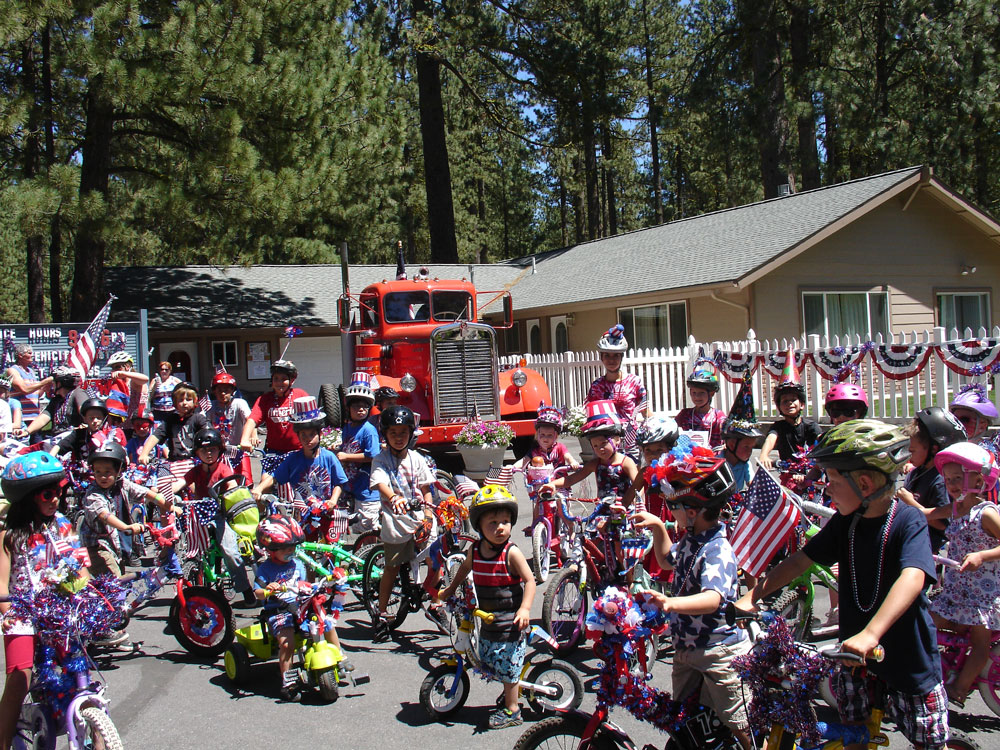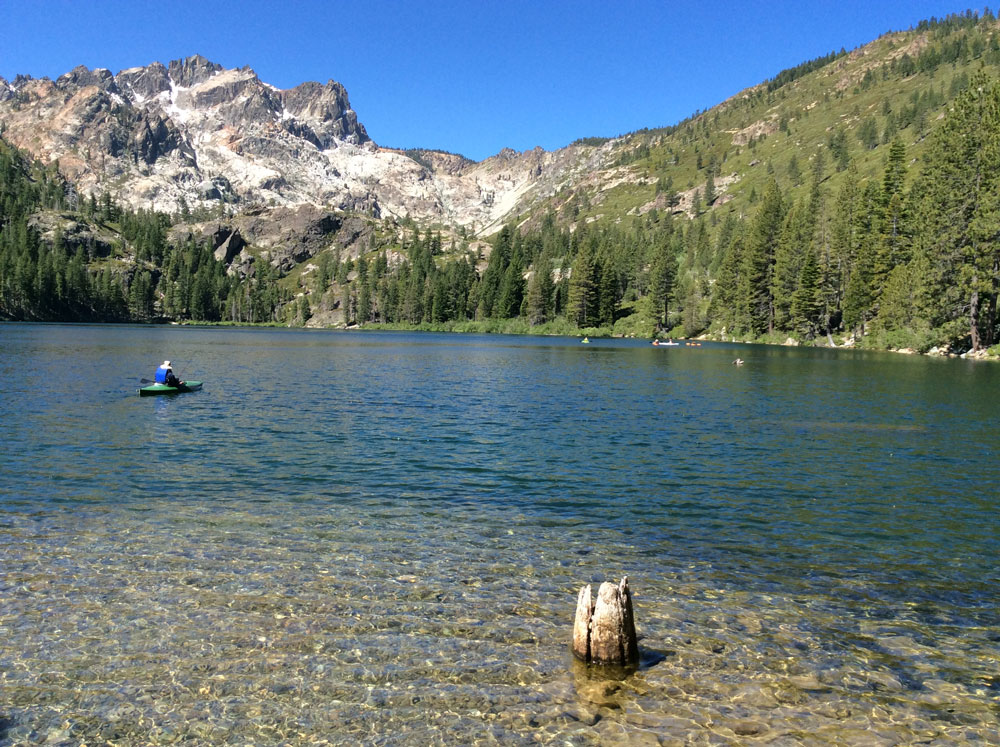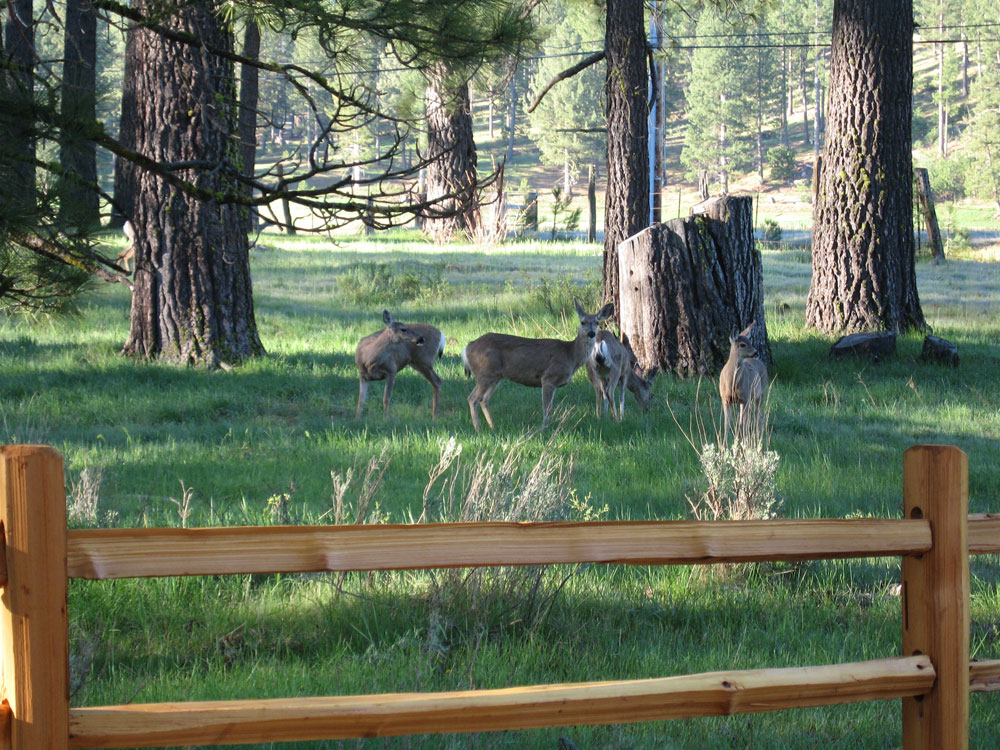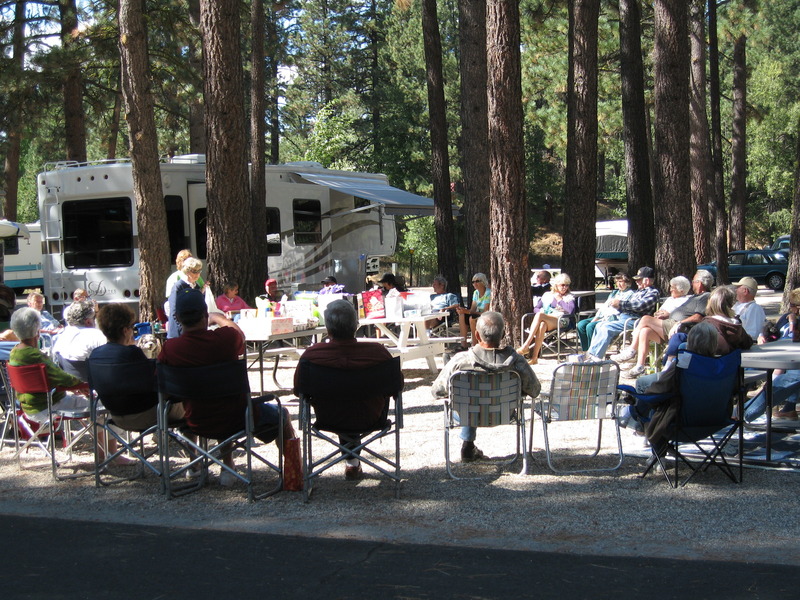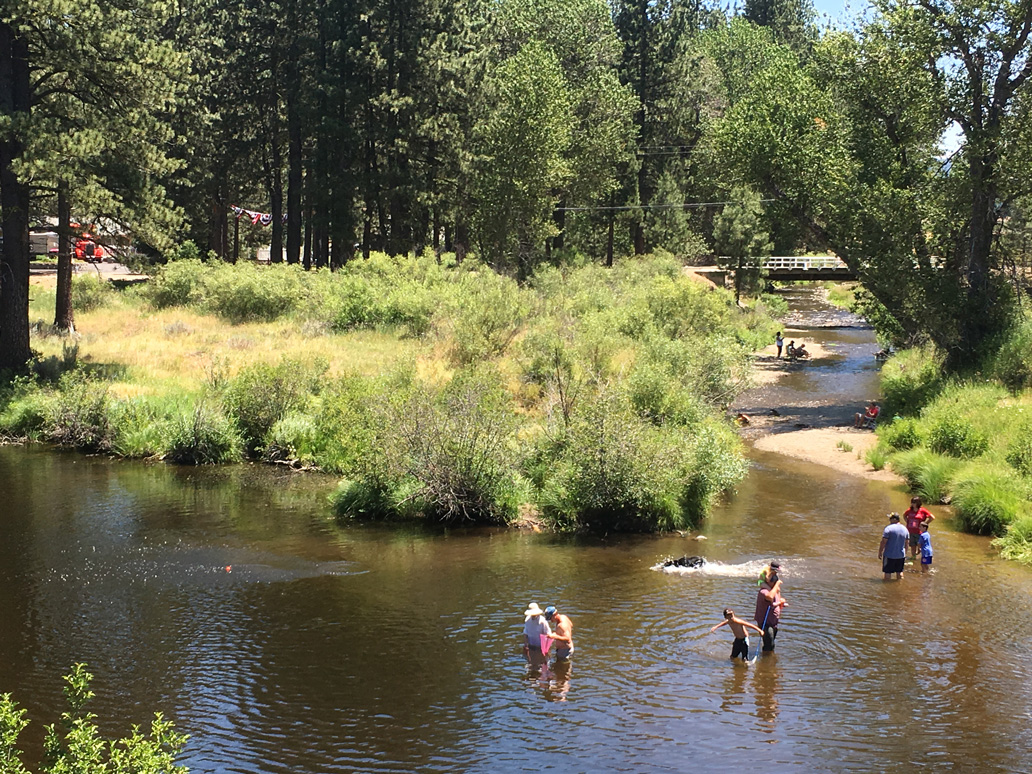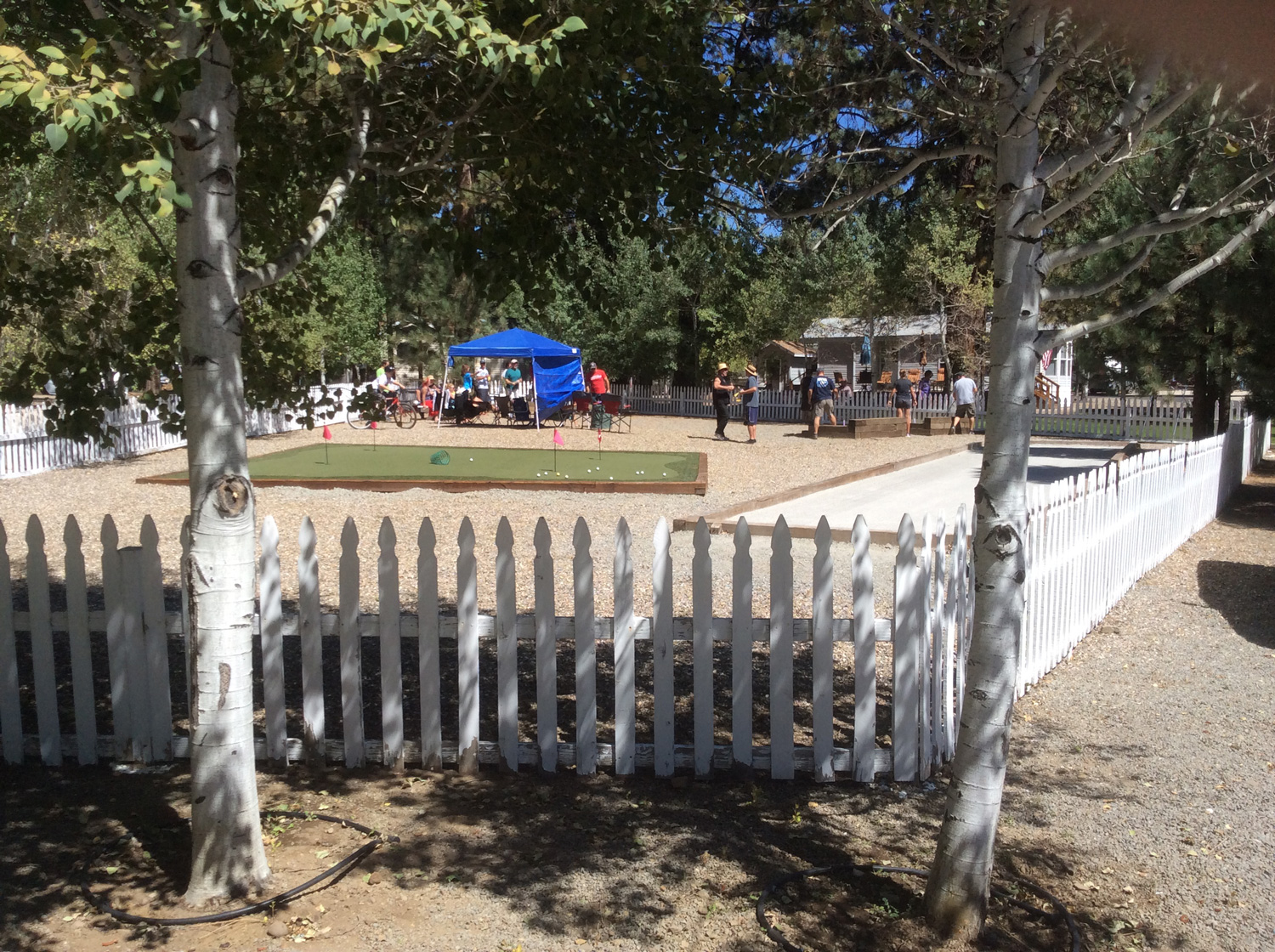 What Are Your Dog Rules?
We allow a maximum of 3 dogs per site. We do charge $2/dog/day and on holiday and special event weekends the charge is $5/dog/day, on monthly reservations the fee is $15/dog/month. Our rules are the same for all dogs regardless of breed, size or age. They must stay on a leash at all times when out of the RV. We do not allow any open-top dog pens, even if you are outside sitting with them. Fully enclosed crates are fine. We are a dog friendly RV park and we have a very nice fenced-in dog park where they can get off their leashes and run around. We have many doggy "poop bag" stations located through-out the park, so please pick up after your dog immediately.
Do You Allow Campfires?
Yes, however only for a limited time. It usually ends in late June. Only A & B sections have fire pits, so if this is important to you please let us know of your request. If you have a commercial type contained fire pit with legs and a screened cover you are welcome to bring that as long as we allow wood campfires. Propane fire pits are allowed all season long.
Do You Require Bicycle Riders To Wear Helmets?
Yes, anyone under the age of 18 must wear a helmet while riding a bike or riding a push scooter, pursuant to California law.
Do You Need A Fishing License When You're Fishing In The Park?
Yes, even though the Park is private property anyone age 16 and up are required to have a fishing license whether your fishing Sulphur Creek or the Middle Fork of the Feather River. Children under the age of 16 do not need a license. If you plan to help your underage child fish you must have a license. Having the pole in your hand to help your child without the child also holding the pole can result in a fine by the Fish & Game Warden if you do not have a license yourself.
Do You Have 50 Amp Sites?
Yes we do, but only in one section, the 50 amp section is noted in yellow on the Park Map.
Do You Have An Electric Car Charging Station?
Yes. We have one charging station, please call to check on availability.
Do You Have Full Hook-Ups?
Yes, all our sites are full hook-up sites, with water, electric, sewer, cable TV and Wi-Fi. In addition each site has a picnic table.
Are The RV Sites Paved Or Dirt?
All our sites have a fine gravel. All our interior roads are paved. Our Deluxe sites have a concrete patio where your picnic table sits. In addition, some of our Outer Perimeter and Preferred sites also have concrete patios.
What Is The Difference Between Outer Perimeter and Preferred?
Both type of sites are on the outer perimeter with no one behind you, but the preferred sites are bigger, roomier sites.
What Do I Do If I Can't Arrive During Office Hours?
If you have a reservation, we will place a map on the white board to the right of the office door with your name and site number. We will mark the direction of travel to your site for easy access, so please follow these directions. We ask that you do not arrive later that 9:30 pm, as 10:00 is quiet time. Please come in the next morning between 9 & 11 am to sign in and get your car tag. If you do not have a reservation, you must pick one of the sites we have pinned to the white board outside the office. Empty sites may already have a reservation, so please do not pick any open site. All sites are back-in unless it is stated a pull-thru.
If A Site Is Empty, Does That Mean It Is Available?
No, we may have it booked; so please check with the office on availability.
Can I Get Wi-Fi In My RV?
Yes, we have upgraded our Wi-Fi system in the Park and now you are able to access the internet at your site.
Is There Only One Restroom In The Park?
Yes. It is located near the office. All our sites are full hook-ups (water, sewer, electric, TV & wi-fi).
Do The River Sites Have Shade?
There are trees behind the sites and across the street, but they do get pretty sunny during the day. Shade is in the morning, and in late evening.
Can You See The River From B Or C Sections?
No, but you are only a short walk, within 200 yards. There are a few paths that lead down to it. It is slighlty below park level, with the River sites above it.
What Is Your Weather Like?
We have mild mountain weather. Spring is cool, with sometimes a possibility of snow dusting the area. Otherwise breezy and typically having highs in the 60's, lows in the 30's. Summer is warm, with highs typically in the 80's, but can get into the 90's occasionally. Lows are in the 50's. Autumn brings cool weather again, and beautiful fall colors in the trees.
What Is Your Altitude?
The Park is located at 4400 feet.
Do You Allow Motorcycles In The Park?
Yes. Motorcycles are allowed at your site and going in and out of the Park.
Do You Allow ATVs, Quads, Razors And Dirt Bikes?
All the above are allowed at your site, however they must be trailered in and out of the Park. Riding them in the Park is not allowed.
Do You Have Park Models Or Cabins For Rent?
No, the Park Models are individually owned, and they do not rent them. No, we do not have cabins for rent.
Do You Sell Fishing Licenses?
No. You can buy them at Mountain Hardware Store in Blairsden (just past Graeagle, a few miles down the road) or at Sierra Gas Station in Portola.
What Is Considered A Club?
An RV Club is defined as a minimum of 10 RV's, with an appointed wagonmaster/trail boss/group leader. We offer special rates and use of the meeting room during their stay. Please contact the office manager for complete details.
What Is In The Meeting Room?
It is our "clubhouse/meeting room", used for our RV clubs or can be rented, if a club is not using it, for family reunions, get-togethers, etc. It has a full kitchen, restroom, and seating for up to 35 people.
Are You Open All Year?
No, our season is April 15th to the last weekend of October, weather permitting.