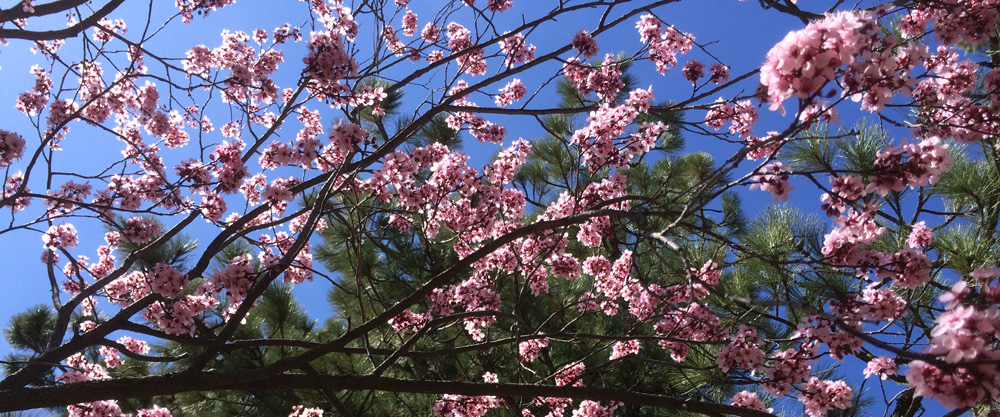 Our Spring Special is extra special when you book online to stay with us between April 15th and May 20th! $10 off each night of your stay equals 20% to 25% off depending on the site you choose. An instant cure for cabin fever doesn't get better than that!
The Farmer's Almanac says it is going to be warmer than normal in Graeagle, California this April and May. So go ahead and shake off those winter blues, and reserve your spot today for some sunshine in the Sierras. Catch a first look at the beauty that bountiful precipitation has brought to our mountain retreat. Clean crisp mountain air, fresh clear creeks, rivers and lakes, wild flowers, wild flowers and more wild flowers await.
We can only offer one special price a year, because our regular rates are already such a great value. So, for our service personnel who get the 10% discount anytime, this is your chance to get up to 25% off. (It is important for our Spring Special that you use ONLY the spring promo code – our reservation system is not set up to accept both discounts.)
We are excited for the new season to begin, and we can't wait to greet you, your family and your friends here at Clio's.
And! To make sure your don't miss future specials and up to date news on what's going on in Plumas County, please sign up for our newsletter on our home page.
Offer valid for stays with us April 15 to May 20 when you book online. (Offer not valid with any other discounts.) Enter promo code spring then click on Validate Code box.
Tell a friend! Bring a friend!